REVIEWS
Respond to your reviews like a boss
We integrate with your Google, Facebook and TripAdvisor reviews so that you can respond quickly. You can easily manage your reply template so you don't have to think hours !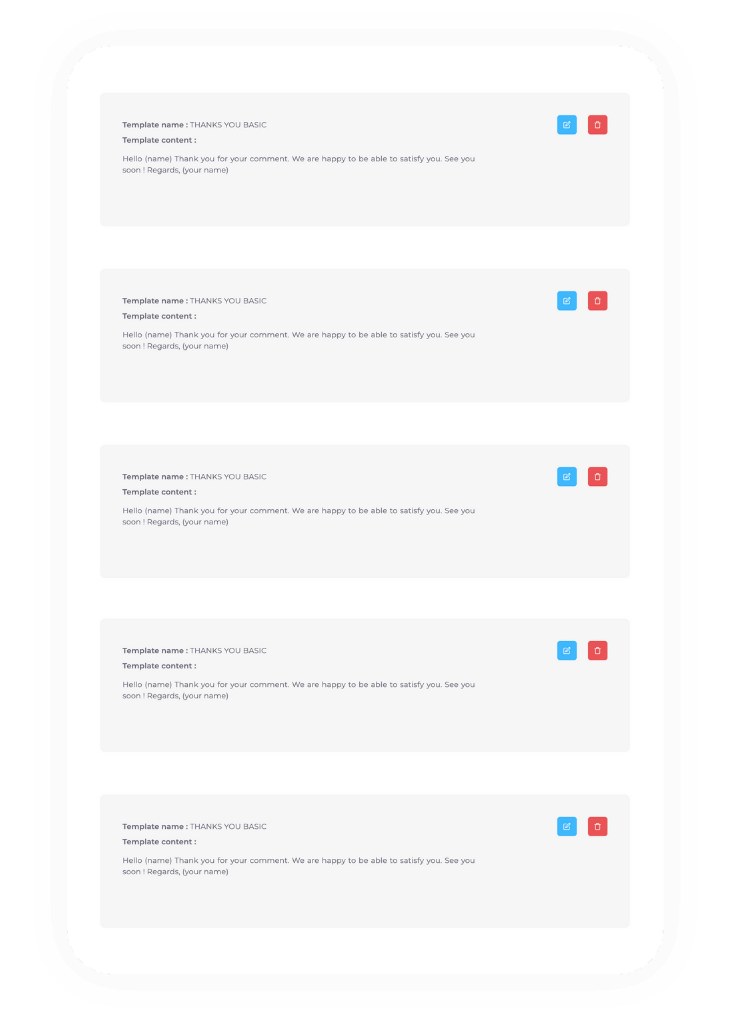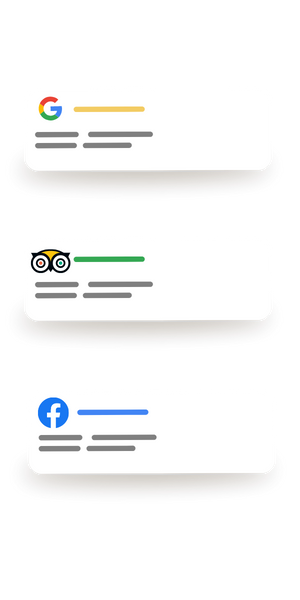 THE RIGHT ANSWER
Reply templates
You can add the right template to every single workspace. Save time and unify your response !
ONLINE PRESENCE
Increase you visibility
When you respond to all your reviews, you are taking care of your online image and will rank you higher than your competitors in the search results.